Horse Barn Project Management
We do it All
Dutch Masters believes that the property owner is best served by a single- source project management service that oversees the construction process from start to finish. Having one organization coordinate each stage of the build is essential for the project to run smoothly for all contractors and trades people, as well as for you.
In addition to designing and managing your construction project, we can act as your agent to wade through the process of obtaining all required approvals from various levels of government and agencies. We work with other industry professionals and coordinate all necessary components to ensure that everything is taken care of, including:
building permit applications
conservation authority approvals
structural engineered drawings
site plan agreements
engineered ventilation designs
storm water management
nutrient management compliance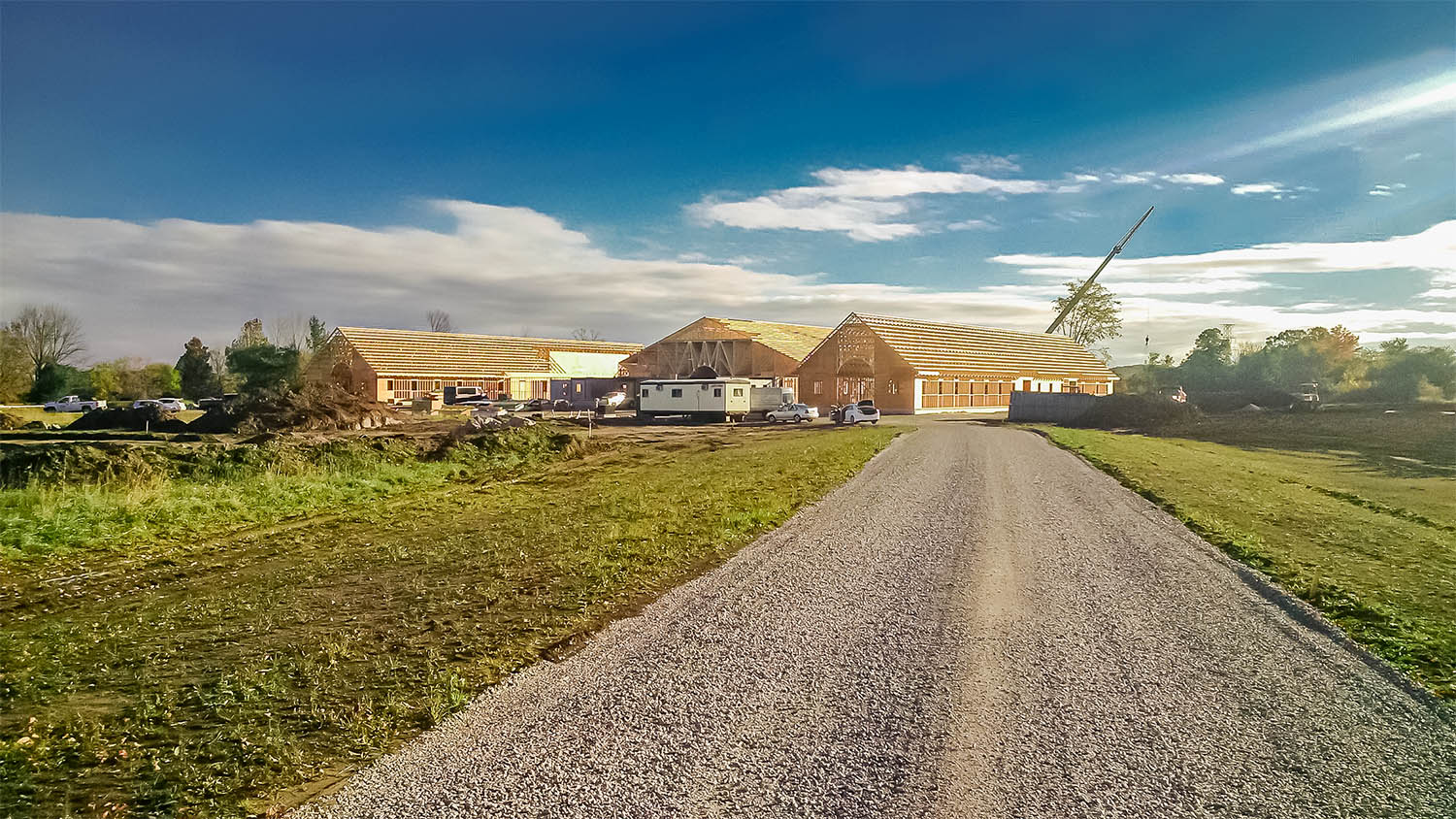 Professional All the Way
Dutch Masters is proud to do things by the book. We can provide professional Engineered structural plans. The company carries liability insurance for all projects and a builder's risk insurance is obtained for each project in the name of the property owner and the company. All trades working on the project must be covered by Workers' Compensation (WSIB) and work must meet the Ontario Building Code standards. The Occupational Health and Safety Act must be followed by all trades on site.
This attention to detail contributes to a worry-free construction project that does not expose our valued clients to potential legal and financial costs. Dutch Masters supervises all work for quality control during the construction process and organizes inspections by Engineers and Building Officials as required.
We look forward to helping you with your horse farm projects – whether renovating an existing barn into a modern facility, or starting your dream from scratch.

No project is too big or too small.